#AceHistoryNews – Featured Post: March.08: Growing up as a person of African descent in Sweden made me hungry for role models, so I read about the fight for civil rights in America with fascination. As I took photos around the world, I saw that I was not alone. Blacks and other minorities I met in Europe, South America and the Middle East looked toward leaders like the Rev. Dr. Martin Luther King Jr. as beacons of hope.
When I moved to the United States in 2003, I felt that I was stepping into that history. Being black here means that one stands on the shoulders of those who fought for freedom.
Before I visited Alabama, the American South blended together for me, as I imagine it does for many outsiders, but the photographic landscape of the civil rights movement, and in particular the march from Selma to Montgomery, was much more familiar.
State troopers and a sheriff's posse attacked demonstrators as they marched across the Edmund Pettus Bridge in Selma on March 7, 1965, 50 years ago, the day now known as Bloody Sunday.
Those images and others from that era brought an intimacy to the movement that has endured, showing me how photos could raise awareness.
50 years later: pictures and reflections about the march on Selma
nyti.ms/1MggfA8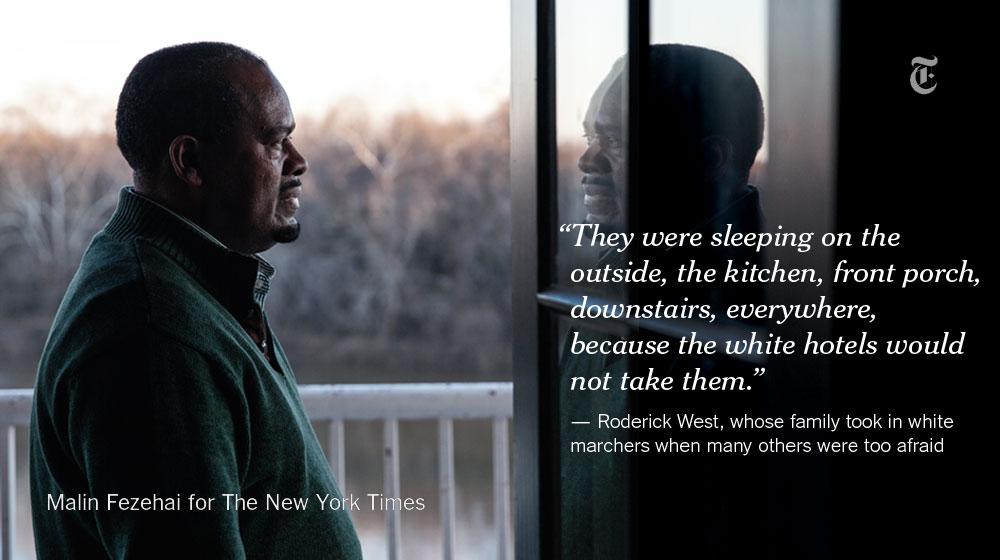 For the people I met in Selma and Montgomery, the civil rights movement was the war of their youth, and in the area there were monuments and bronze plaques, traditional markers of the movement.
But what I will take with me are the stories of those who participated in the march, a wider lens not focused on one or two heroes, but on a community that came together during a time of conflict to make all of our lives better.

Disclaimer: This article is not written by ACE NEWS GROUP. The original source of this article can be found here:
#AHN2015